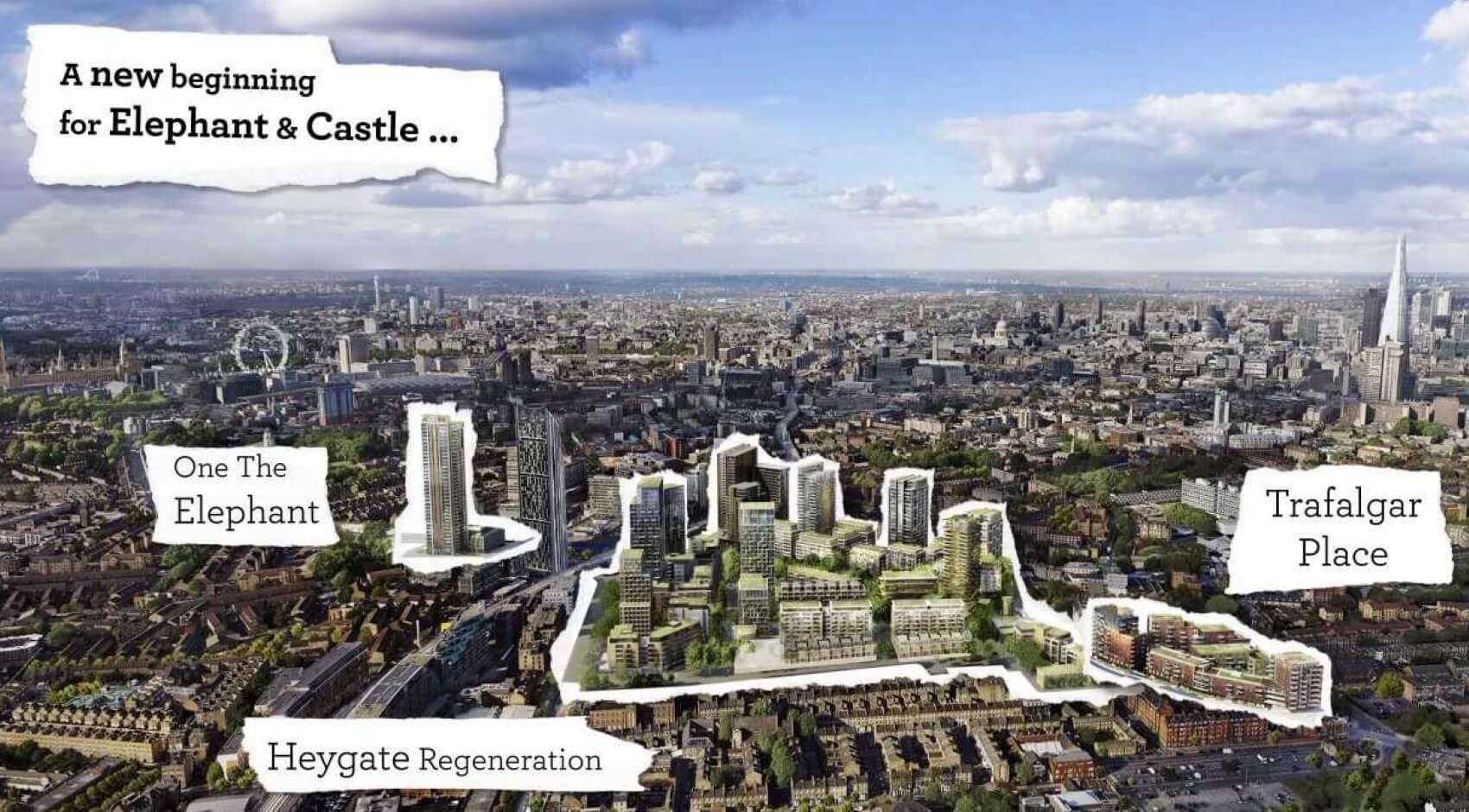 Elephant & Castle, London
Working in partnership with Southwark Council, Lend Lease plans to deliver a £1.5 billion regeneration project that will see a brand new vibrant place, full of life, representing London's new green heart.
With 7 cranes in total, covering an area of 11.4 hectares (phases H4 and H5), this project will see Falcon contribute to the Climate Positive Development Programme.

The programme supports the creation and implementation of large-scale urban communities which reduce greenhouse gasses and serve as models for cities to grow in environmentally, sustainable and economically viable ways in the future:

Up to 2,988 new homes
Over 600 new affordable homes
At least 50 new shops and restaurants
A brand-new park connected to a vast array of other green spaces that will help restore nature in the heart of the city.
1,200 new trees
Over 6,000 new jobs
£30 million investment in transport improvements
£1.5million investment in local schools


7 of our cranes will assist on the project, all being luffers with the jib lengths ranging from 40-45m. The tallest cranes on site will be a Jaso J208PA and, also, our Jaso 265PA, both standing at 85.6m. Other cranes on the site include our Jaso 168HPA, standing at 47.5m.