Shipdham
Our offices in Shipdham are the hub of all of our operations over the globe. Housed in our 5 modular buildings are the sales department, erection and dismantling department (E&D), service department, technical department and our marketing department along with our admin staff. Our offices are located in rural Norfolk, allowing for minimal disruption when lorries and vehicles leave our depot. As well as this, we also have the pleasure of being located next to some of Norfolks most beautiful countryside and farmland.
Our depot boasts some of the worlds best equipment and facilities in our industry. We own 19 acres of land in which we store our tower sections, jib sections and A frames. We also have our own training yard containing 2 cranes where prospective and current operators can practice honing their skills to reach their potential. We have invested over £1 million in to our shot blasting facilities where clients branding really comes to life. We can shot blast any industrial item whether it be cranes, containers or vehicles. See below for more details.
Generators
Falcon provides a range of generator services to suit your needs as a customer. From hire & sales to generator servicing , we are set up to be the one stop shop in generators.

Our fleet of diesel generators, range from 45kva to 300kva. We currently run around 60 machines, shortly expanding to in excess of 100 machines. We are also offering a range of large bunded fuel tanks to be used with your generator.

All of our generators are fully serviced prior to delivery and a schedule of regular maintenance is then set up once the machine is on site.

We also offer full generator servicing, whether you have hired or purchased a machine from us or have chosen to use your own generator, Falcon will come to your site and fully service the machine.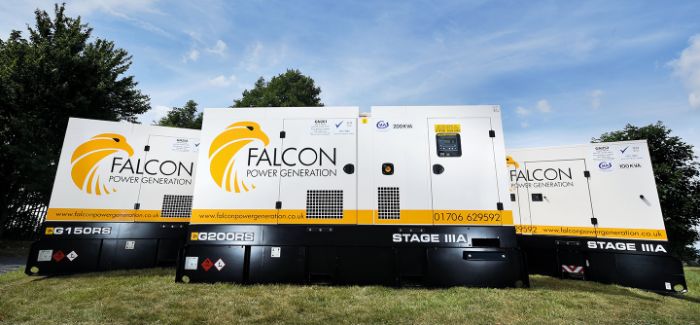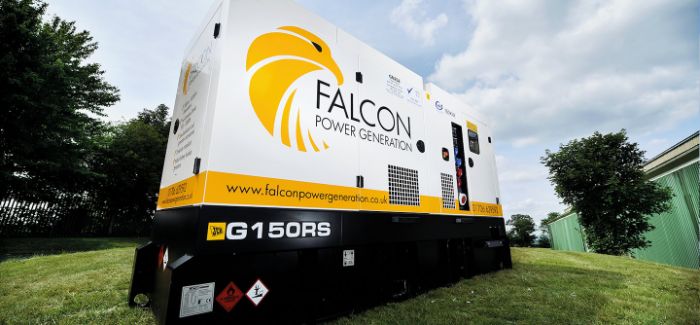 Finishing Department
We have invested in 2 shot blast and 5 spray booths across our depots in Shipdham and Manchester. This allows customers from up and down the country to have equipment painted in their very own livery to really drive home their branding in a clear high-grade finish. They are accredited to SA3 white metal standard and booths are complete with electro static equipment as well as 100% lead free high zinc phosphate paint as used in the marine industry for that essential longevity. Our booths in Shipdham are located within a WW2 hangar, holding a 20t rail mounted overhead crane.

Thanks to these state of the art facilities, we are able to blast, repair and spray any piece of equipment. This can include:

- Construction equipmemt
- Heavy industry equipment
- Lifting accessories
- Site accomodation
- Containers

and much more.

Safety is at the forefront of everything we do at Falcon and that is why any piece of equipment that we shot blast is inspected before the item is resprayed meaning potential structural damage will not go unnoticed.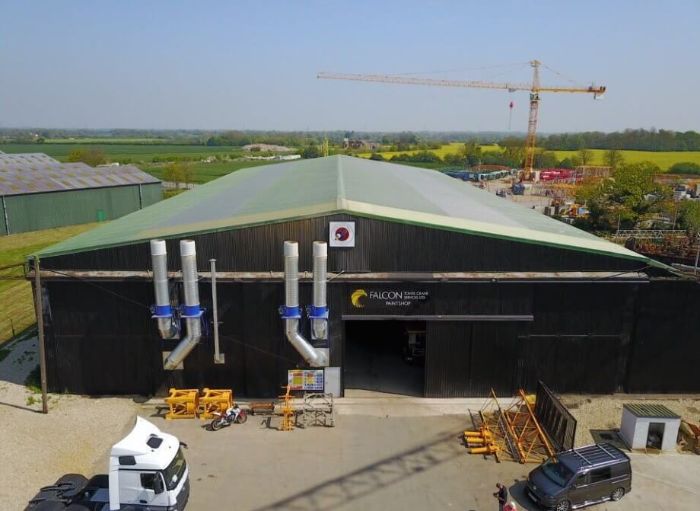 Training Yard
We are unique in that we have our own training yard for potential new crane operators. Equipped with a luffing jib, saddle jib and self-erector crane, the yard allows potential and current operators to gain hands on experience in a controlled environment and offers potential employees the chance to make use of in house facilities to hone their skills.

We run regular open days for applicants to come and see our facilities. We give them a chance climb and operate the cranes prior to a full health and safety presentation via members of our dedicated HSE staff. If you are interested in being part of the Falcon team, please contact us and we'll be happy to assist.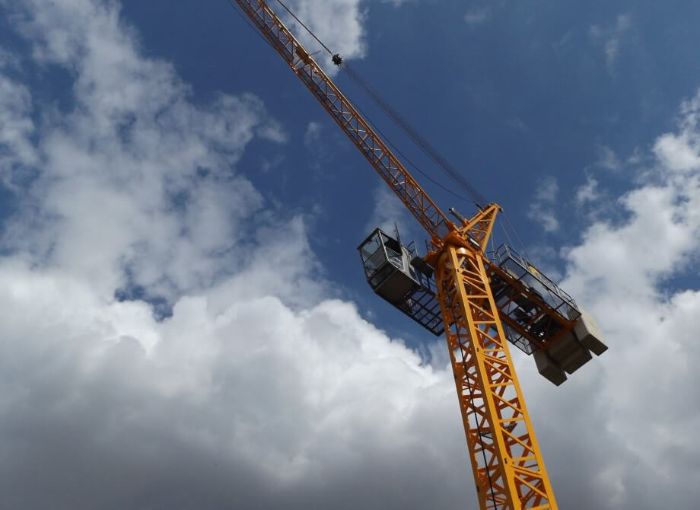 Manchester
Our Birch Premises


Our northern depot in Birch provides a hub for much of our activity in the north of the UK, as well as managing all the ancillary items that Falcon provide. Along side Kevin Bird (Yard Manager) and Matthew Hill (Office Assistant) the depot currently employs over 20, covering both the office and yard, ensuring dedicated staff members cover all corners of our operations. At Birch there is an on site Liebherr 220 tower crane, two trucks and a pickup van which are used to transport and manage all auxiliary items and lighting. Birch continues to grow, both in size and importance which is why a brand new shot blast facility has been installed to take the pressure off Shipdham. In addition to this, a new fabrication shop is on its way.