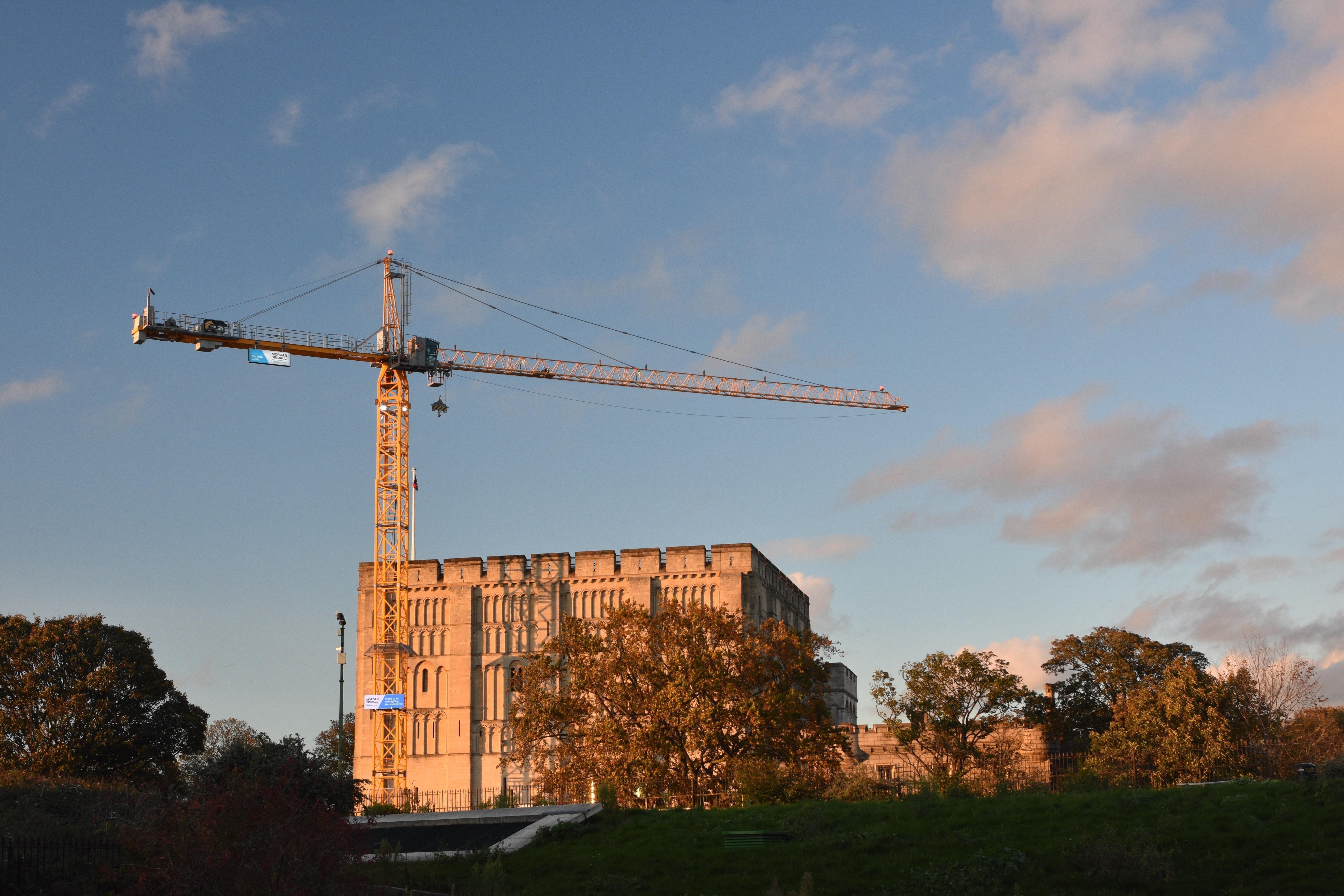 Castle Keep Project - Norwich
On Wed 30/9/20 we erected one of our J160 Saddle jib cranes, 32m high at Norwich Castle.
The 13.5m revamp is underway by Morgan Sindall Construction to recreate how the castle's keep appeared in the Norman times. This will enable visitors to experience Norwich castle as it was in it's medieval heyday. Our crane will also be used to make alterations to the roof which will make the castle battlements fully accessible for the public for the first time. The crane will have a large LED screen to display information to the public about the project.
The project is one of the largest and ambitious heritage projects currently underway in the UK.
For more info on this project visit : Norwich Castle
Photo supplied by Tombland bookshop