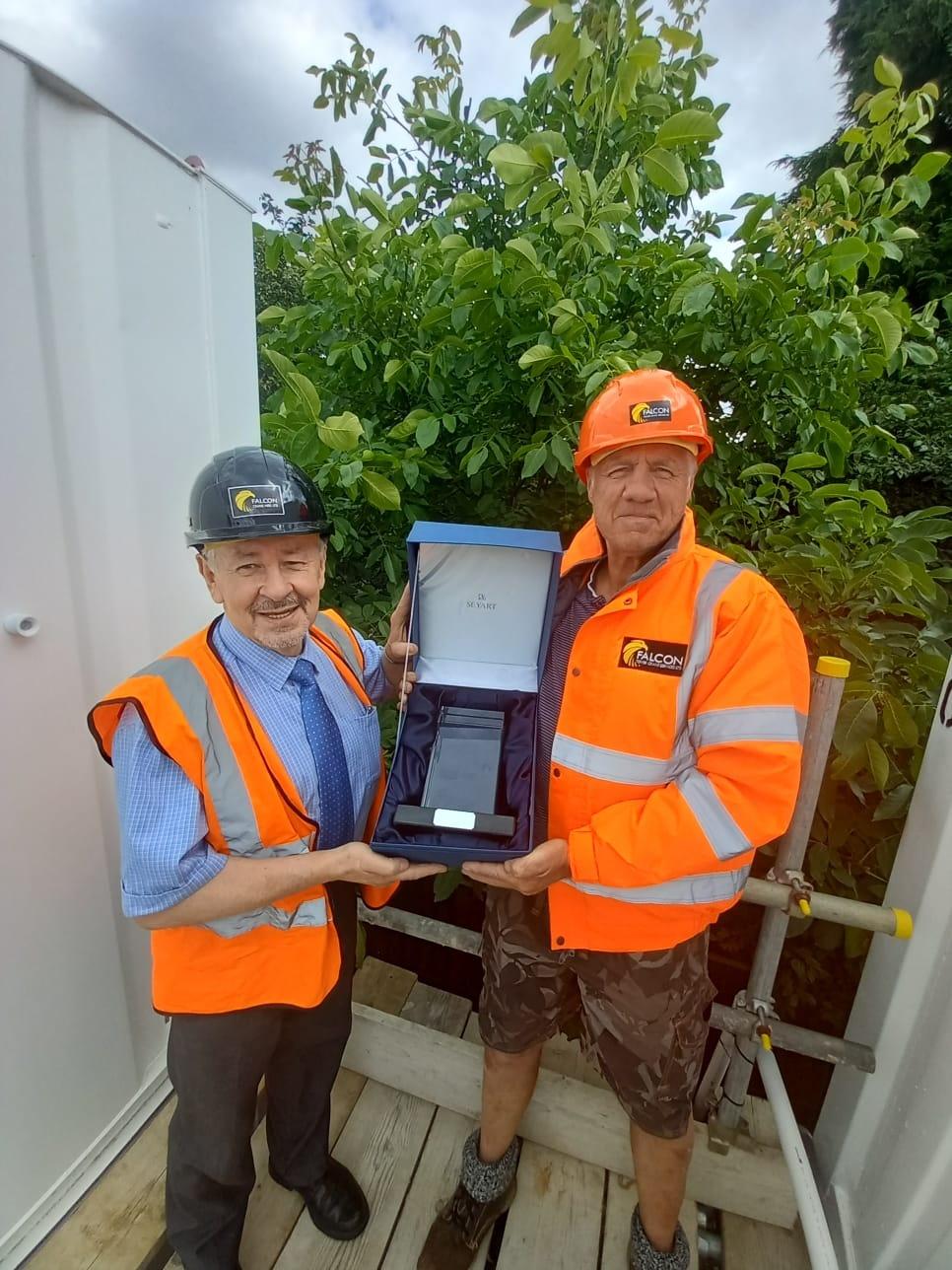 Steve Brosnan - 25 Years Service
Congratulations to Steve !
Steve Brosnan has completed 25 years service with Falcon Tower Cranes as a crane operator. He has consistently shown himself to be a loyal and hardworking employee, and integral part of the crane team. His position within Falcon is a critical one and has always showed his dedication and loyalty towards the company.
On behalf of everyone at Falcon, we thank Steve for his loyal service over the past twenty-five years.