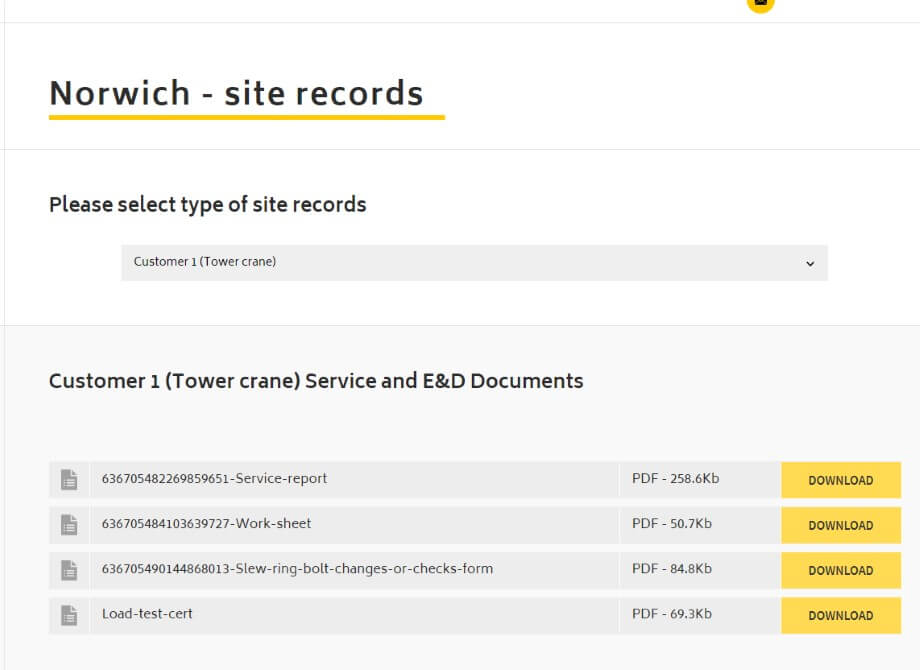 Customer Portal
Secure Customer Portal
We have been working hard on improving our customer interface, introducing a new secure customer portal offering three key services:
1. Ordering system - order ancillary items direct through our portal. It will generate a request to the authorised approver on site and once approved be submitted to us at Falcon.
2. Snapshot - a snapshot of site activity including information for all your sites on Falcon crane performance such as breakdowns and planned activity.
3. Site records - access all documentation relating to your site, such as assessments and reports, removing the need to hunt down hard copies and ensuring all authorised site staff can access the information they need. We are really excited to go live with this service for all customers as from next week. Get in touch with us to find out more.